Glenville to Croke Park Challenge 2021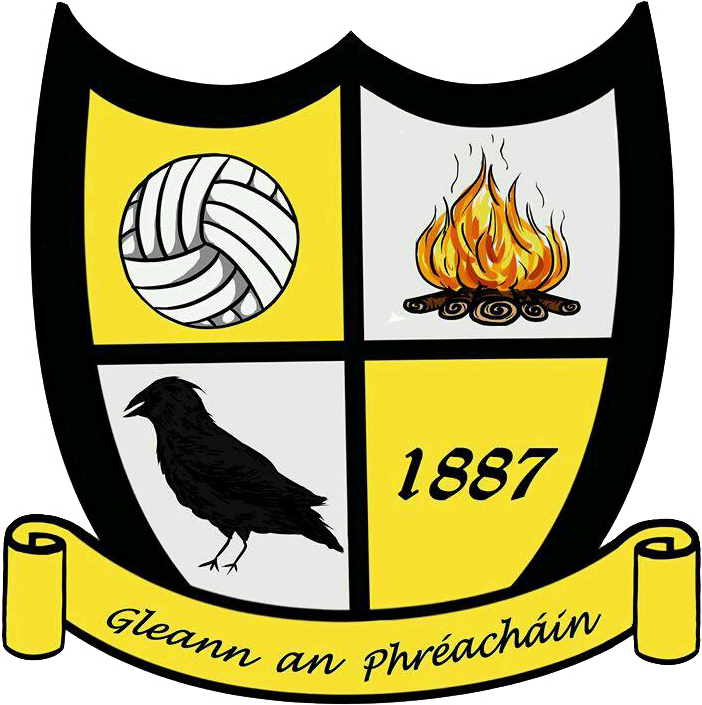 https://www.myrunresults.com/events/glenville_to_croke_park_challenge_2021/4119/details
Glenville to Croke Park Challenge
The club are delighted to announce a 252km virtual  Glenville to Croke Park Challenge, where you will virtually walk, jog, run or cycle from Glenville to Croke Park.  You will navigate 252km over 15 weeks (or less).  The first adventurers will kick off on the 15th May 2021 coinciding with the start of the National football league and finishing on the day of the All-Ireland football final on 29th August. The money raised will go towards our new 3G pitch. 
You can submit your distances daily and track your progress via the MyRunResults website and for those that are more competitive you can keep an eye on the leader board too. 
Feel free to post pictures along the way to Instagram, Twitter & Facebook and let us know how you are getting on.  You download a partipants certificate when you finish – 'BEST OF LUCK'
How It Works
Sign Up by registering for the Event
Get Walking, Jogging, Running or Cycling
Submit your distances
What is a virtual fitness challenge?
A virtual fitness challenge can be walked, jogged, run or cycled from any location you choose. You can walk, jog, run or cycle on the road, on the beach, on the trail, on the treadmill, at the gym, or on the track.  You get to partake at your own pace, and time it yourself.
Registration Options:
Adult Entry - €20
Family Team Entry - €40 (includes 2 adults and up to 4 kids)
Under 16s Individual Entry - €10
There is also an option to donate extra funds to contribute towards the Club's new 3G Pitch.
For those people who register they will automatically be entered into a free draw with prizes as follows:
2nd Prize: €50 club shop voucher
3rd Prize: Club Jersey 
Optional event t-shirts, bobble hats and medals available to purchase also. 
Registration is open from the  15th May 2021.  You have 15 weeks (or less) to complete your 252km virtual challenge. The clock starts ticking from the first day you submit your daily distance. 
Track Your Progress
Once you have signed up you can submit your distances daily and track your progress, and for those that are more competitive you can keep an eye on the leader board too.
You can enter your activity manually by entering your daily distance. You can verify your activities from your favourite fitness tracker or smartwatch.  To track your distances you can also download the Strava app or Garmin to your smartphone.
Submit your results to the MyRunResults site  following the steps.
Walk, Jog, Run, Cycle, Rest, Repeat
Continue to get out there and get moving!  To keep you motivated as you progress virtually from Glenville along the route to Croke Park you will receive event badges as you complete distance milestones.  These milestones are aligned to Counties along your route.
START – Glenville GAA grounds 
Cork          (12km)
Tipperary (50km)
Kilkenny   (90km)
Laois        (130km)
Kildare     (170km) 
FINISH- Croke Park (252km) 
All participants who complete the 252km challenge will receive a downloadable certificate when they cross the finish line.
Take Photos along the way
We would love to hear about your progress. Join us on our virtual challenge social media groups, connect with fellow participants, share your photos and stories on how you are progressing.